As you're narrowing down your choice from among our new or pre-owned Maserati inventory, we're here to provide you with all the added products to enhance your peace-of-mind behind the wheel. We have a variety of after-sales products available at our Oakhurst, NJ dealership, so take your time reviewing the selection here and be sure to inquire with us if you'd like more details.
Whether you're interested in Scrape Armor to help prevent damage on the underside of your vehicle, Xpel to preserve your paint from being damaged by natural substances like acid rain and bugs, K40 RL360i Radar Detection & Laser Diffusion to detect speed traps and deflect laser speed-guns discreetly, in a LoJack radio-wave tracking system to help locate your vehicle after it's been stolen, the Elite Tire & Wheel Road Hazard Protection Plan to cover the cost of damage to your tires and wheels as a result of road hazards, and Maserati Prepaid Maintenance for your routine servicing pleasure, you'll drive away with the satisfaction of knowing your Maserati model is all the more special -- and protected.
Tire & Wheel Protection
Provided by Safe-Guard Warranty Corporation, the Elite Tire & Wheel Road Hazard Protection Plan covers damage to your tires and wheels in the event road hazards (nails, metals, glass, pot holes, etc.) have damaged them, causing them to no longer hold air. Coverage for such events is on an unlimited basis (terms and conditions applied) with a $0 deductible and no aggregate limit of occurrences. The replacement parts used are from Maserati. The plan covers all other expenses associate with the event (labor charges, tax, balancing, valve stems, disposal fee). *Please be aware this plan must be purchased at time of vehicle delivery.
Prepaid Maintenance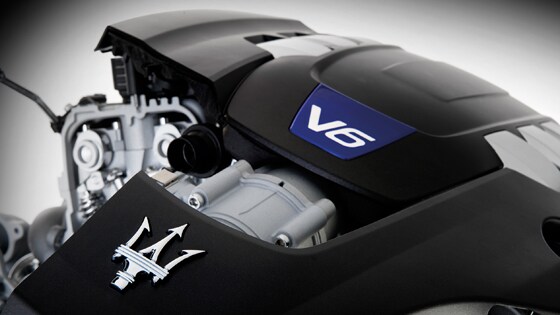 The Maserati Prepaid Scheduled Maintenance program includes checks and replacement work provided for in Maserati's standard Maintenance Schedule, as well as the labor required for checking and replacing vehicle components, parts, and consumables tied to the Maintenance Schedule. Eligible vehicles include new Ghibli, Ghibli S, Ghibli S Q4, Quattroporte S, Quattroporte S Q4, Quattroporte GTS, Levante, and Levante S. Non-eligible vehicles include those with 12,500 or more miles on the odometer or those for which the original new vehicle limited warranty commenced more than 12 months prior to the proposed plan purchase date. You have the choice of three programs terms: 24 months/25,000 miles (whichever comes first), 36 months/37,500 miles (whichever comes first) or 48 months/50,000 miles (whichever comes first).
Retractable Front Plate Bracket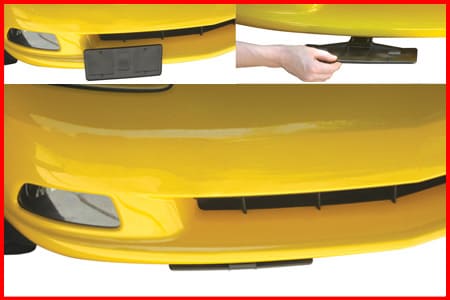 Arguably, installing the stock front license plate bracket kills the look of a visually-pleasing vehicle. By installing a retractable plate, we'll avoid having to drilling the stock license plate bracket into the front of your vehicle.
Xpel
Xpel is a protective film that preserves your vehicle's paint from physical damage caused by natural substances (acid rain, tree sap, bugs, oil) and airborne road debris. Laser-fitted reinforced polyurethane is applied to the hood, fenders, bumpers, headlights, mirrors and more. Xpel thus protects the vehicle in the areas seen to have chips, scratches, pitting and exposure to oxidation. No fading, visible lines, discoloration or fogging. Xpel is warrantied for 10 years for application and use. Furthermore, you're allowed to repair surfaces scratches caused by small rocks by pouring hot water over the affected area, which causes the film to self heal.
LoJack
Thieves no longer need to have your key to steal your vehicle. Teams of two use special devices to copy your key fob's signature, replicate the signal, open, start up and take off with your ride. Thieves then know to hide in specific spots or inside shipping containers to block out GPS trackers to avoid detection. Where GPS fails, LoJack succeeds. For over 25 years, LoJack's radio-wave tracking system allows the police to locate your stolen vehicle in those specific hiding spots (underground, under bridges, shipping containers, etc.) At a more than 90 percent recovery rate, LoJack offers exceptional service and execution. Additional protection can be purchased with a $5,000 pay out if the vehicle's never recovered. Inquire with your insurance company to see if a 25 percent discount on your comprehensive policy is applicable when you install LoJack.
Scrape Armor
Scrape Armor is a prominent producer of abrasion skid plates. Its highly durable, laser-fitted plates protect against the most common damage of low-profile vehicles; abrasion damage caused by curbs, parking blocks, steep driveways and potholes. By protecting against unsightly damage, Scrape Armor puts your mind at ease and keeps your wallet in your pocket.
Radar Detection
The RL360i by K40 incorporates two radar detection systems and two laser diffusers to spot radar speed traps and deflect laser speed guns in a discreet, undetectable manner. This system will allow you to fully enjoy the performance capabilities of your Maserati. With a variety of functions like Speed-Trap Marking and Mute-Marking, the RL360i provides a custom experience tailored to your desire. K40 believes in its product so much that it'll pay any speeding ticket received during the first year of use (subject to terms and conditions).
Ceramic Window Film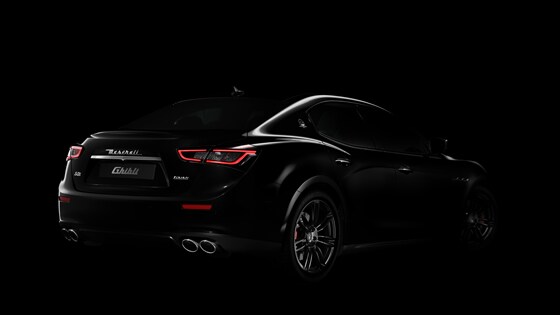 Unlike other window films, ceramic window film from 3M™ delivers optimal heat reduction and clarity while inside your vehicle. Ceramic film is a non-metallized tint applied to the windows, blocking up to 99% UVA and UVB rays, with a total Sun Protection Factor (SPF) of up to 810. As it will protect the interior leather-life of your vehicle, it will not block out mobile devices, GPS or satellite radio. The film will not fade, discolor or warp. Ultimately, the ceramic film will create a reclusive, private driving experience.
Contact Us or Visit Our Oakhurst, NJ Dealership to Get More Details
Interested in getting more specifics about any of these products? Please contact Kevin O'Such at kosuch@raycatena.com or 732-695-9200. We hope you visit us in Oakhurst, NJ in the near future.
*Additional maintenance may be required according to your driving habits, distance driven and local conditions. Only the parts and labor operations not specifically detailed as part of the Maserati Premium Prepaid Scheduled Maintenance program are additional costs.